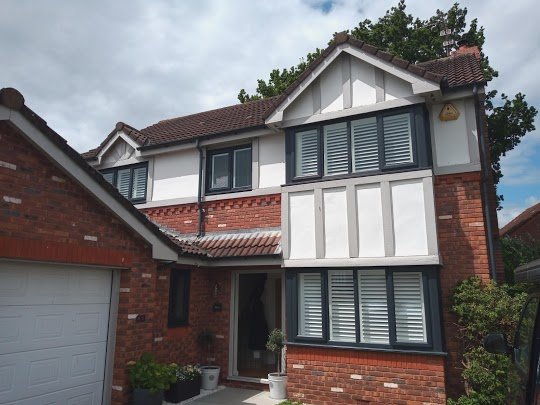 24 Jun

Benefits of Shutters in the Summer for Shade-Where to find best Plantation Shutters?

If you are looking forward to finding a cost-effective way to beat the summer heat, then plantation shutters are for you.

Nowadays, people like to cover their house windows by using wooden plantation shutters because it has a lot of advantages. It saves you from the roasting heat of the sun and provides your house with a natural aesthetic look.

You might be interested in: Shutters Cheltenham | Plantation Shutters Cheltenham | Shutter

You can find shutters in a lot of different sizes, designs, and shapes. Such shutters provide a more fantastic environment in the summer and insulation from the cold in winters. So, it's a win-win situation in both seasons.

Let us dive in and find out more about the best plantation shutters and their uses.
What are plantation shutters?
Plantation shutters are interior shutters that are also called plantation blinds. These shutters are different from regular shutters and usually have strong wide elliptical or flat louvers. You can unfold them like doors instead of pulling up the strings.
Plantation shutters are now gaining fame in the United States and are considered a better option to replace curtains and blinds.  Not only do they maintain the lighting of your room, but they also look incredibly appealing. Along with that, they also let you handle the temperature of your room (keep your room warm and cosy in winters and fresh and chilly in summers).
You might be interested in: Plantation Shutters in Cardiff | Best Plantation Shutter in Cardiff
Do Shutters keep the heat out in the summer?
Yes, the plantation shutters help to keep the heat out in the summer.
You can adjust the amount of sunlight coming into your room by using these wooden-based shutters. They are good insulators, so they absorb almost all the heat coming from the sun.
Unlike other windows, which require to be opened fully for ventilation purposes, these shutters do not need to be opened fully. So, by installing these heat-controlling shutters, you can also maintain surprisingly good airflow in your room.
Do shutters block out light?
Want privacy or partial blockage of the sun? Not to worry if you have plantation shutters.
Plantation shutters do block out light. But they do not entirely cut off light from your room. They are perfect if you want complete control over your room lighting; what's better than that? Whether you wish slight darkness, full darkness, or mid lighting in the room, you can handle it with plantation shutters. Totally up to your mood! Nevertheless, the excellent air flowing in the room will remain allowed.
Compared to other window treatments, blinds, or curtains, these shutters provide an optimum blockage of light, blocking a significant amount of light entering the room yet giving clear views and good airflow.
Advantages of Plantation Shutters During Summer
Along with controlling heat and cooling down the temperature of your room, these plantation shutters also have many other benefits. Such as,
These shutters are perfect for maintaining the privacy of your room. Even if you open it, nobody will peek into what you are doing inside your room. So, your privacy and security issues are sorted out.
As mentioned above in the article, you can control the amount of sunlight entering your room by installing these plantation shutters.
Plantation shutters are cheap and budget friendly as compared to an air conditioner. Moreover, it is just a one-time investment, and you do not have to worry about it afterward.
Maintenance of a shutter is extremely easy and quick. Spray it with a disinfectant and wipe off the dirt by using a clean piece of cloth. That's it! Isn't it easy?
You can order a shutter that can complement the aesthetics of your room. It is available in different sizes, colours, and shapes, and these shutters can be an excellent addition to your perfectly designed room.
You might be interested in: Plantation Shutters Bath and Somerset
Takeaway
Plantation shutters are the best and cost-effective way to manage the blazing heat of the sun during summers. You can install them on small as well as on large windows because they are available in a lot of different sizes.
The shutters can also help maintain the ventilation in your room while adding an aesthetic and beautiful look to your room.
Meta Description: If you are not a fan of air conditioners and want to find a way to beat the sun's scorching heat during summers, then plantation shutters are for you.